V Grooving & folding of sheet metals for Trade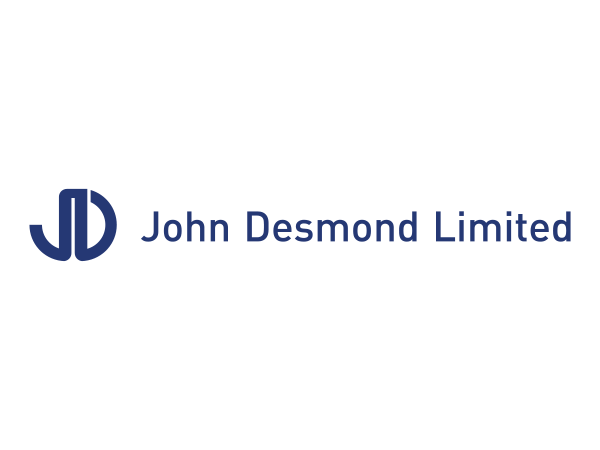 Creating precise, sharp angles and folds with V-Grooving machinery
Bending metal using a V-Grooving machine allows it to be folded to a tight radius, or sharp corner. This enables folded metal to mimic solid bar material at around a tenth of the cost and also avoids wastage. V-Grooved profiles look just like solid bar material but are light in weight and easier to transport and install.
See comparison of V-Grooved and folded profile with non V-Grooved profile
We can V-Groove and fold up to 4 metre lengths of material and thicknesses from 0.8mm to 6mm.
---
The V-Grooving machine in action
Depending on the thickness of the material and the type of fold required, the V-Groove machine cutting head will run a programmed number of times along the sheet material.
See the video of our V-Grooving machine in action in Wimbledon, London, UK
Offering architects and designers sophisticated solutions to high-end specifications
Designers and architects aim to achieve upmarket, high-specification interiors and finishes and often specify solid materials. Instead of these materials the identical look can be created utilising V-Grooved folding. This method of creating solid-looking trims, architraves and skirtings enables endless design options for specifiers.
Using PVD stainless steel, the V-Grooving process is used to create colour matchable display fixtures, fascias, curtain-walling and cladding.
Where contractors are dealing with an existing specification for solid material this can be value-engineered to V-Grooved profiles with no loss of aesthetic. For boutique hotels and luxury retail brands these lightweight V-Grooved profiles are a cost-effective alternative.
For exterior cladding and curtain-walling V-Groove folds allow for seamless butting-up or can create decorative shadow gaps.
V-Grooving is also called score-folding, V-cutting and back-scoring.
See the video of finished profiles undergoing Quality Control in our workshops in Wimbledon, London
---
A selection of architectural applications for V-Grooving and folding
Wall cladding systems
Cladding panels are V-Grooved and folded to create a depth to wall panels. For close butting-up the V-Grooving and folding allows for a visually seamless effect.
Retail fixtures
This decorative display fixture has been created using V-Grooved and folded PVD coated coloured stainless steel in Copper.
Elevator interiors
This elevator cab interior is created from panels with V-Grooved and folded edges.
Exterior cladding detail
These decorative exterior panels are created using V-Grooved and folded PVD coloured stainless steel in Bronze. The edge-folds give depth and the look of a solid material
Hotel and restaurant detailing
V-Grooved and folded stainless steel creates the appearance of solid brass bar detail.
---
V-Grooving – a summary
V Grooving creates decorative grooves, channels and shadow gaps.
V-Grooving allows for sharp bends to be created from sheet material creating profiles that give the appearance of a solid material.
Solid, or bar, metal is both more expensive to purchase and creates wastage once shaped. Bending sheet material is a more cost-effective alternative.
Both ferrous and non-ferrous materials can be V-Grooved, as follows:-
Brass
Bronze
Copper
Aluminium
Stainless steel
PVD coated coloured stainless steel*
Mild steel
Gold
Zinc.
*PVD coloured stainless steel can be V-Grooved and folded without any damage in appearance to the PVD coating. Therefore PVD sheet material is ideal for V-Grooving and folding as a cost-effective alternative to Brass, Bronze, Copper, Gold and Iron.
Benefits of V-Grooving – a summary
Speed – a V-Groover can machine more grooves in one hour than a traditional milling machine or router can perform in eight hours. This means it is cheaper in the cost of labour and large volumes can be handled in relatively quick timescales.
Accuracy – the V-Groover is set to a highly accurate measurement – so much so that a grooved sheet could be put through a second time with no deviation or alteration to the first groove. This means very precise and small profiles can be fabricated.
No wastage – channelling out solid bar material creates waste from an expensive commodity. V-Grooving and folding creates minimum waste and is on average a tenth of the cost of working with solid bar metals. Precision folding – V-Grooving allows for folding to a tight radius, creating sharp bends.
Groove shape options – V-Grooving can be created not just in one shape of V. Wider V, semi-circular and square grooving is also possible allowing for a range of design variations.
Aesthetic – V-Grooved and folded profiles in appearance look as if they are cold-drawn or extruded metal.
See alternative V-Groove shapes
See case study for elevators and lobby created using V- Grooved panels, architrave and trim
---
International services
We have invested in our machinery in order to provide a comprehensive range of metalwork services and produce highly sophisticated architectural metalwork.
We are centrally located in Wimbledon, London and operate globally via our network of international partners.
---
V-Grooved and folded profiles in Double Stone Steel PVD coloured stainless steel in Bronze
---
V-Grooving machine capacity
| | |
| --- | --- |
| Model No . CNC4M | 4M |
| Sheet Size –Width "Y" | 1.2M / 48″ |
| Sheet Size –Length "X" | 4M / 158″ |
| Thickness range | 0.8mm to 6mm / 0.031 to 0.250″ |
| Table height | 660mm / 26″ |
| Cutting speed | 10 to 20M / Min. / 400 to 800″ / Min |
| Tool cutting capacity "Z" | 2.25 square mm / 0.06 x 0.06″ |
| Z Axis min. feed | 0.01mm / 0.0004″ |
| Sheet feed positioning Y | 0 to 2M /min. 0 to 80″ /min |
| Sheet feed accuracy Y | 0.01mm / 0.0004″ |
| Clamping | Pneumatic operated full length clamps |