Planters and fabrications for streetscapes and ornamental landscaping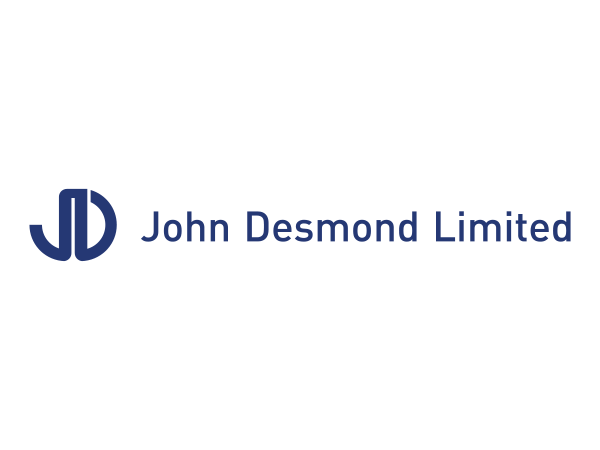 John Desmond Ltd's bespoke planters and fabrications for streetscapes and ornamental landscaping
Enabling matching suites of architectural finishes and accessories
With the range of specialist metal finishes available one benefit of specifying John Desmond Ltd's planters is that it is possible to harmonise them with other architectural ironmongery and fittings. With the PVD option, planters can be a complete match for all architectural fixtures, signage and intercomm units which can be fabricated from stainless steel and be PVD coloured to match.
The range of finish options enables the creation of a seamless colour palette of fixtures from exterior to interior. Being able to commission matching suites of fixtures and accessories from one source means achieving a total match in coloration, finish and hue. It also avoids the risk of "near-misses" in the design project whereby products and surfaces end up not being a perfect match. Time and cost is also saved during the design process as there is no need to liaise with multiple suppliers on colour-match experimentations.
Concealed castors for flexible use
Hidden castors mean that the aesthetic is retained of a solid and streamlined planter however with the flexibility of being wheel-able.
For office designers and managers having wheeled planters makes reconfiguring a layout easier as it takes little effort to relocate the units without the need for additional manpower or equipment. It also means that the location points of utilities does not create a restriction as planters can easily be moved to allow access when needed.
Cleaning staff can easily roll planters to one side to clean beneath and around the area covered by planters avoiding floor discoloration and any build up of dirt.
If brakes are required these can be fitted however this means that the castors are not hidden as access is needed to operate the brake mechanism.
Where it is necessary to wheel planting indoors, for example, over the night time, the wheels allow this to be done.
---
Secondary skin, or exo-casing, for decorative treatment and branding
With the exo-casing, John Desmond Ltd create a secondary skin to the planter which provides a 360 degree screen on which to have laser-cut decorative patterning, branding or logo designs. Utilising the exterior skin allows an interesting play of light and shadow onto the inner casing. The name of the development, store or hotel can be laser-cut into the planter's exterior skin creating the opportunity for a seamless flow of branding graphics from exterior to interior.
Exo-casing can be in a decorative laser-cut pattern to match landscaping screening and panels, balcony balustrades and grilles.
Contact us to discuss the integrating of your brand into planter designs [email protected]
---
Bespoke and large-scale sizes and finishes to fit any space and design scheme
John Desmond Ltd planters can be specified in the exact sizes and shapes required from very large through to small containers. Alongside the range of finishes this opens up multiple design options for both awkward and very large spaces with the assurance that all items will be a complete match and of consistent quality, finish and colour.
For streetscape specialists, being able to commission a bespoke product to work alongside a standard product range opens up opportunities for projects that may not be able to be fulfilled using standard products only.
Design concepts are developed by CAD and mock-ups are fabricated for demonstration and discussion.
Send us plans of your large-scale planter requirements at [email protected]
---
Working with interior designers, landscape designers and architects
John Desmond Ltd work closely with interior designers, landscape designers and architects in developing design concepts through the use of CAD and prototyping.
The bespoke fabrication means that very large scale planters can be fabricated and with the specialist metal finishes an extensive number of options are available
A laser-cut screen, harmonising planters with other design elements and finishes within the building or the garden landscape exterior features such as balcony balustrades, drainage grilles and decorative screens.
For interior designers specifying for hotels, property show complexes and retail villages being able to specify from one fabricator gives the assurance of consistent quality, finish and colour.
---
Working with property developers, hoteliers and office and retail fit-out
As well as planters being used to define pavement dining areas and entrances, creating solid and attractive boundaries, the branding of the establishment can be discreetly, or boldly, incorporated into the design of the planters. This provides the opportunity to create planters that are completely unique to each project, venue, building or development.
With the option of the outer skin, or exo-casing, the name and logo can be laser-cut into the metal and become part of the planter design.
---
Working with planter and street furniture manufacturers
John Desmond Ltd work with street furniture suppliers helping to win projects and fulfil design specifications that are often not possible with a standard range alone.
We will work with you to create a complementary but completely bespoke product. This visually integrates with the standard range giving the overall feel of a completely tailored solution.
PVD coloured stainless steel is a critically important finish in these projects as the stainless steel elements from your standard range can be PVD coloured to create a seamlessly matching finish on both standard and bespoke products.
PVD physical samples are, of course, available to show your customer.
---
All of our planters are bespoke fabrications – here you can see some designs for recent projects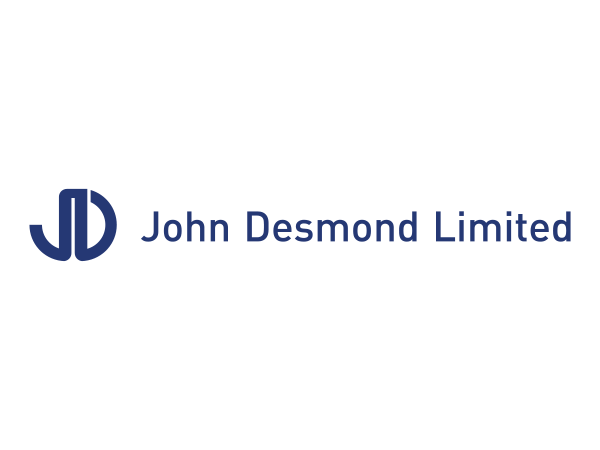 Impressive and convenient – large-scale planters with concealed wheels
Norfolk House, 31 St James's Square, London SW1Y 4JR
Architect: Darling Associates
Interior designer: i.d.space
For this office fit out project the designer wanted flexibility for their client but also to retain a streamlined and corporate look. It was decided to have the planters on concealed wheels.
Incorporating castors into the design of the planters had multiple benefits. Very large-scale planters usually need to be either planted on-site, require specialist lifting equipment, or extensive manpower, to bring them into the building and place them in the required position. With castors the planters were able to be fully planted off-site, brought to site, be wheeled into lifts and out onto the relevant floor level with no need for the use of additional lifting equipment. Planting off-site is a more cost-effective process than bringing materials and labour onto site, where space to do horticultural work may not be readily available especially not in the designated locations of each planter.
Contact us to discuss large-scale planter designs on [email protected]
---
Patinated brass planters for a £multi-million property refurbishment
54 Bedford Gardens, London
Property Developer: Bancroft Heath
Architect: Nash Baker
Interior Designer: DeSalles Flint
Landscape designer: Luciano Giubbilei
Jo's company, Bancroft Heath, were carrying out an upgrade of a 30 million property and needed planters that were to the grand scale and particular finish that reflected the status and quality of the refurbishment and the property. Jo sourced a patinated brass as a finish that would age and develop over time however could not find anyone to make them in this material in the required size. Luciano Giubbilei, the landscape designer, was using singular, statement pieces in the pared back garden design and wanted planters that were equally monumental in presence.
The team together developed a slightly nautical design rather than a completely plain pot and the rim at the top and base was echoed half way up the pot giving a pleasingly balanced profile and creating a stronger structure.
---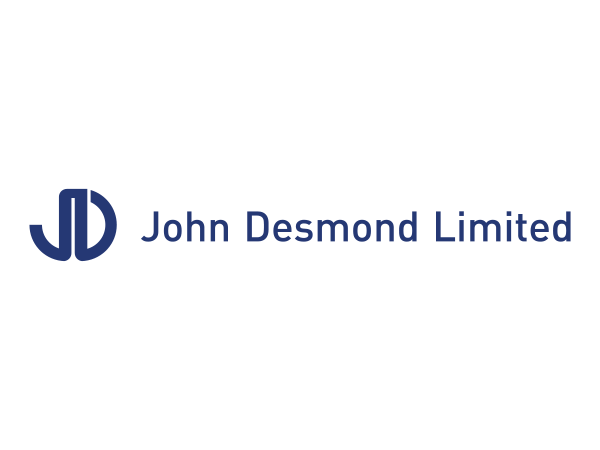 Planters in Bronze PVD stainless steel and the creation of a unique outdoor suite from a standard range
Project: Kitto House frontage and relaxation area
Architect: Main Architects
Street furniture manufacturer: Metaltech Street Furniture Ltd.
Kitto were upgrading their premises and tasked the street furniture manufacturer to create a stylish frontage plus an outdoor relaxation area including a vaping/smoking canopy. Planters would form a part of this despite some of the space being highly constrained. The premises are in an inner-city area and Kitto wanted their brand to be reflected in a discreet way.
Bespoke planters were the solution to achieve the shape and size required. The planters, fabricated in PVD coloured stainless steel in a soft, bronze colour, Chocolate Hairline, had an outer casing, into which the KItto logo was laser-cut.
To achieve a unified look the bench and canopy supports were PVDd also. The canopy uprights were too long to fit into a PVD chamber so cladding was designed, PVDd and fitted to the bases of the columns. The result was that the planters, canopy base, bin supports and bench legs were all perfectly matched creating an harmonious outdoor suite.
Send us drawings and discuss your brand being integrated into planter design [email protected]
---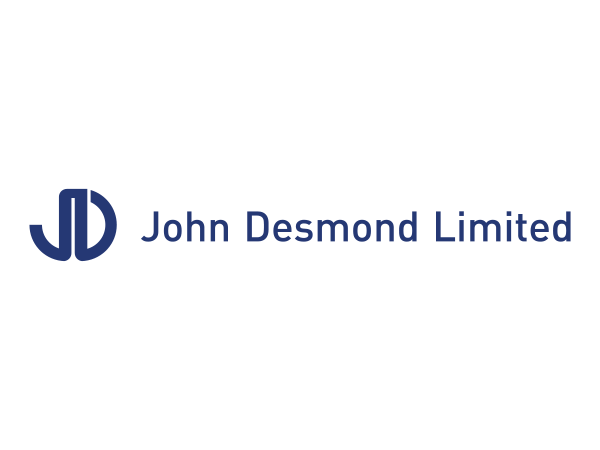 Built-in planters in Bronze sandblasted PVD stainless steel for landscaping around the new US Embassy in London
Embassy Gardens, Ballymore Homes development, Nine Elms, Wandsworth, London, UK
Landscape Architect: Camlins; Hyland Edgar Driver
Landscape Designers: In-Ex Landscapes
With the pea gravel consisting of shades of brown and cream and the facade of the building being in variegated bricks including tones of ochre and gold the colour scheme was naturally tending towards an autumnal palette.
Initially a specification had been made of powder coated steel but this was rejected early on by the team at In-Ex Landscapes as they felt it would scratch too easily by passers-by. The In-Ex design team knew they wanted a rich coppery colour but were struggling to find a material that was not as high in cost as actual bronze. Meeting John Desmond Ltd PVD coloured stainless steel was proposed as a finish and this was immediately deemed highly suitable for its durability and for the bronze finish and coloration.
There were no standard elements to the planters and over fifty uniquely angled corner sections were fabricated.
See more colours and request samples of PVD coloured stainless steel
---
---
Materials, finishes and coatings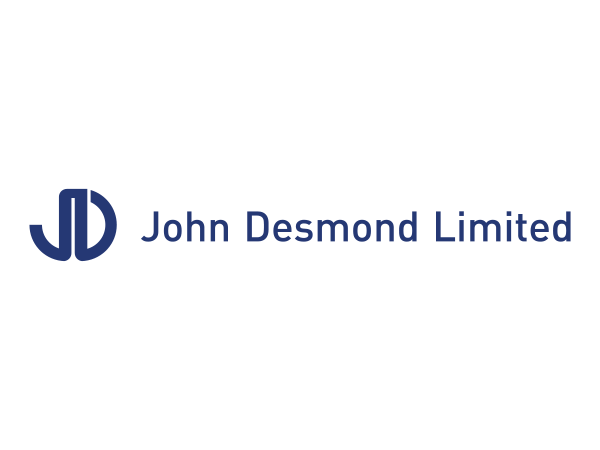 PVD coloured stainless steel
PVD (Physical Vapour Deposition) coloured stainless steel is a sustainable alternative to anodising and electro-coating both of which involve chemical baths. PVD coloured stainless steel is created through the use of heat and gas and produces no waste products.
Stainless steel can be folded after PVD colouring without cracking or fissuring.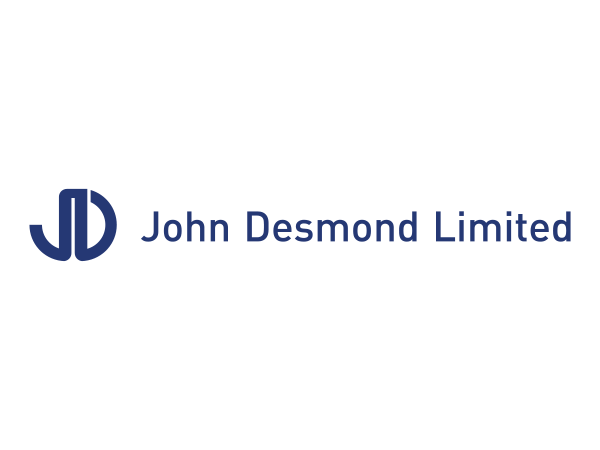 Textured stainless steel
Textured stainless steel brings another dimension to specifying PVD coloured stainless steel. The range of embossed, surfaces provide tactile qualities as well as reflecting light in subtle ways which add to the creative possibilities when designing with this material.
Contact Andrè via [email protected] to ask about textured stainless steel.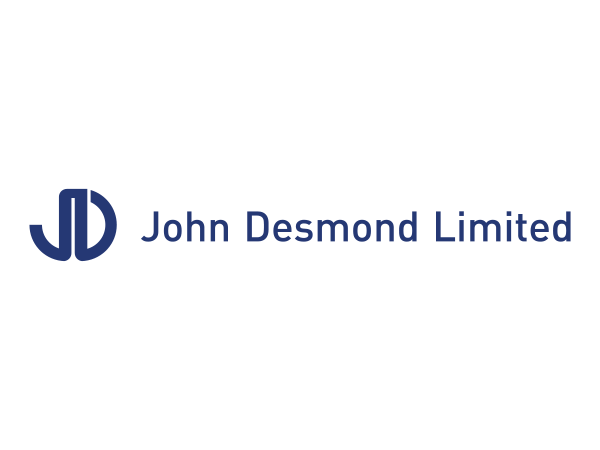 Anodised aluminium
Aluminium is a lightweight and corrosion-resistant material and through the process of anodising can be transformed into a range of coloured finishes.
See the domed gold anodised aluminium ceiling at Wood Lane Underground Station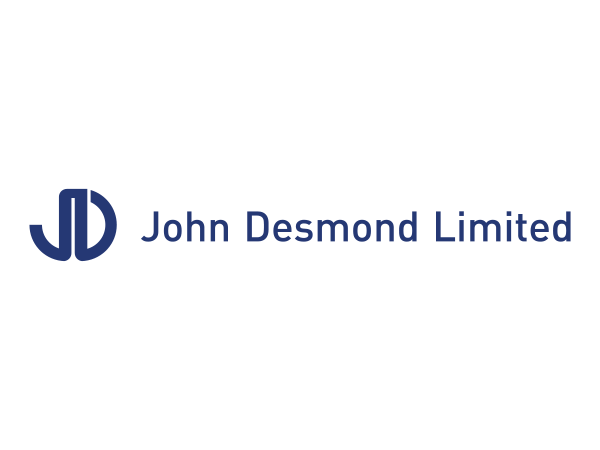 Patinated Brass
Left untouched, all brass would develop into patinated brass. However ready-patinated brass created by John Desmond Ltd already has an aged, richly-toned surface and is stabilised in appearance with the application of a natural sealant.
Contact Alex via [email protected] to ask about a Cor-ten finish for your project.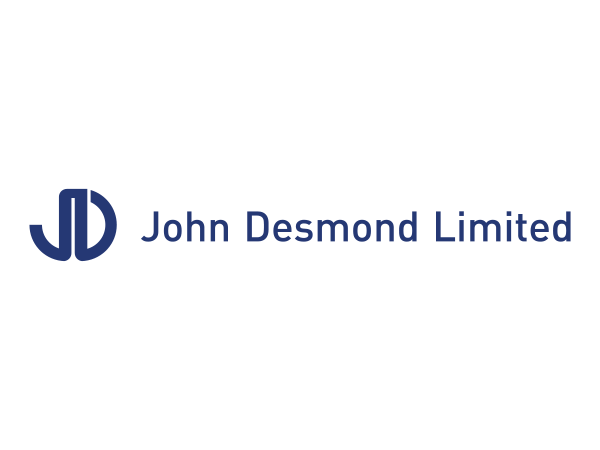 Blackened stainless steel
The blackening of stainless steel actually increases its corrosion-resistance however is mostly specified for its gleaming appearance not easily achieved through other methods.
See how blackened stainless steel has been used to create a dramatic staircase at Google headquarters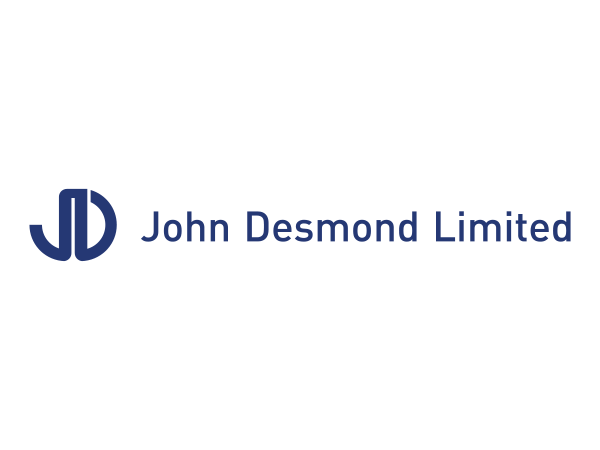 Marron Powder Coat
The powder coat colour Marron is an interesting extension to the range of metal finishes as it has a bronze, metallic appearance. It is a cost-effective way to achieve a bronze look for items such as planters.
Contact Alex via [email protected] to ask about Marron powder coat for your project .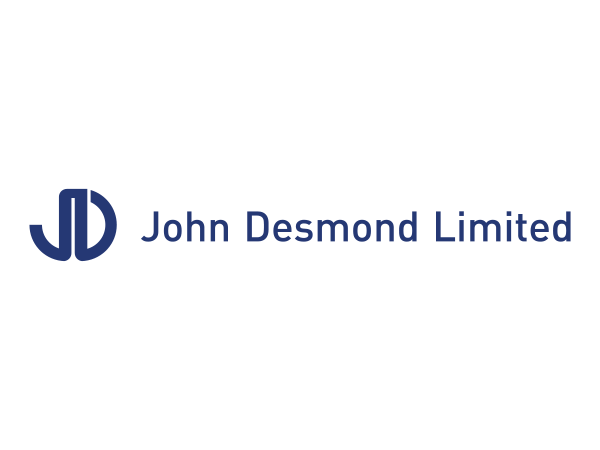 Vibration stainless steel
Vibration finish stainless steel is a versatile finish for stainless steel being non-directional and relatively un-reflective. It is one of a range of finishes on stainless steel offered by John Desmond Ltd.
See PVD coloured stainless steel in Vibration and other finishes and order a sample.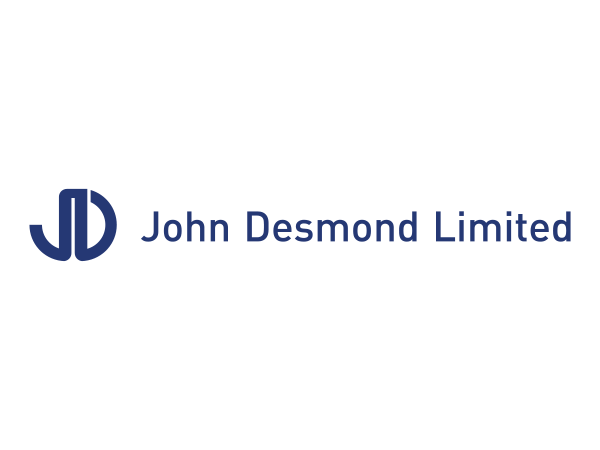 Shot-peened stainless steel
Shot-peening, also known as sand-blasting, increases the longevity of steel and is commonly used for aeronautical components. However it also has an interesting and versatile non-directional appearance and is consequently specified for its aesthetic as well as its relative non-reflectancy.
Enquire to John Desmond Ltd about specifying shot-peened steel and stainless steel [email protected]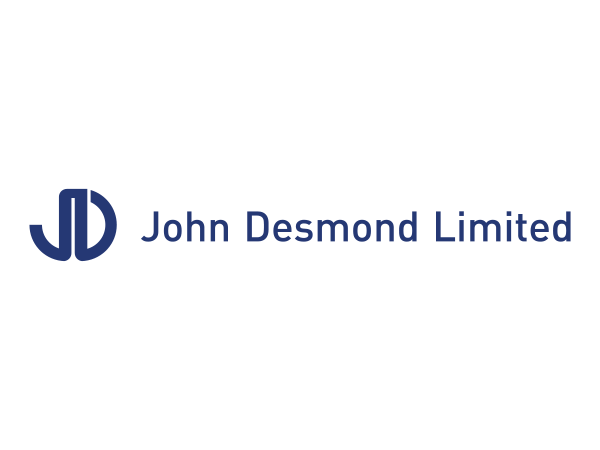 Cor-ten
Cor-ten or, or weathering steel, is designed to develop a rusty patina, be corrosion-resistant and, of course, not need painting or touching up.
John Desmond Ltd have formulated a specialised method of accelerating the development of the patina. This means that fabrication can be carried out in this material and yet meet commercially viable timescales.
Contact Alex via [email protected] to ask about patinated brass for your project.