Coronavirus notice
At John Desmond Ltd and Double Stone Steel, keeping people safe is our number one business priority. Whether that is looking after our employees, our partners, or the community around us, we pride ourselves on doing business in a safe and sustainable way.
Since the very early days of the outbreak we have taken proactive steps in line with all recommendations from Public Health England to protect our staff in every way possible.
We wanted to give you an update on the steps we are taking to deal with the current situation, and reassure all our customers and business partners that we are doing everything we can to protect our employees, support you during this difficult period, and to help reduce the spread of the COVID-19 virus.
All of our office-based staff are now working from home and are available via email. Our main telephone number is still in operation.
PVD Coloured Stainless Steel
Our PVD coloured stainless steel factory remains open, operating with a skeleton staff with careful observance of safe distancing.
If you wish to speak to a member of the PVD team please email [email protected]
Alternatively you can call April Dahlberg, Technical Director, on 07870 233 716 between 8am and 12 midday.
You can still order samples from us here and we will make every effort to fulfil requests however there may be some delay in receiving these samples so please bear with us.
If you require a quotation then please include the following details:-
Sheet Material
SS Grade
Sheet Size
Thickness
Colour
Finish
Quantity
Profiles / Fabricated Items
Drawings
Colour
Finish
Quantity
Specify if you will be free-issuing the material to us or if you also require fabrication.
Thank you for your continued support and please keep well and safe,
Ian Desmond, Managing Director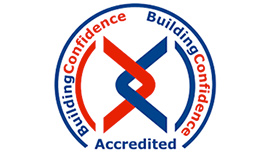 Achilles Building Confidence Accreditation
John Desmond have achieved the standards set out for the Achilles Building Confidence Pre-Qualification audit for the construction industry.
Meeting all the requirements set out by the Achilles Building Confidence Accreditation means that John Desmond Ltd automatically qualify to tender for any work requiring a PQQ (Pre-Qualification Questionnaire) within the construction industry.
More about John Desmond's Achilles Building Confidence Accreditation…