Our services to manufacturers
John Desmond Ltd is the sole provider within the UK of a unique method of PVD coating. This is an innovation in the creation of coloured stainless steel making the surface ten times harder and more durable in the process. This is produced through the process of PVD (Physical Vapour Deposition) Titanium Ion Plating which improves the performance of stainless steel by increasing wear, scratch and corrosion resistance.
We work with manufacturers supplying coloured stainless steel using PVD coating. We can also take and process your own sheet product or small component products.
Machine capacities for colouring stainless steel
6 sheet colouring machines
Sheets sizes: 1.50m x 6m
Sheet thickness Min 0.3mm – Max 2mm
34 combined sheet and profile colouring machines
Can colour sheets and profiles.
Sheet and profile sizes: 2m x 4m
13 product colouring machines
Handles, taps, spiders, grates and drains, lighting and small furniture.
In addition to colouring products and sheets we can manufacture to your specifications all types of products from profiles, custom formed sheets and laser cutting to staircases, furniture and display units.
PVD coating colours can be applied to all grades of stainless steel sheets and profiles. Sheets can be etched and two colours can be applied to a single sheet.
Key properties of PVD coated coloured stainless steel
The PVD coating is both harder than its substrate and integrates with the substrate.
As PVD coloured stainless steel can accurately mimic Titanium this makes available large sheet sizes in this finish.
Stainless steel can be shot-peened then PVD coated to create further colours and effects.
PVD coloured stainless steel can be silk screen printed with one, two or three colours in patterns of your design.
PVD coating creates a metal-against-metal lubricant.
Standard PVD coating is 0.35 microns thick.
Where two PVD coatings meet a completely flush finish is created.
Gold, silver, glass and copper are materials that are also available.
PVD coating is suitable for many stainless steel products including the following: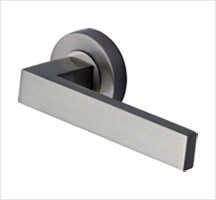 Door and cabinet handles
We recolour stainless steel:
Pull handles
Lever door handles
Hinges
Knobs
Cabinet Handles
Cabinet Pulls
Light Fittings
We recolour stainless steel:
Exterior Lighting
Decorative Interior Lighting
Decorative Interior Chandeliers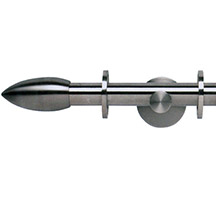 Curtain track, tiebacks and finials
We recolour stainless steel:
Curtain tracks and poles
Curtain rings
Pole finials
Tiebacks
Cleat hooks
Pull cord weights
Kitchen units and countertops
We recolour stainless steel countertops and units for:
Commercial kitchens
Front of house serveries
Domestic kitchens
All with Anti Microbial Finish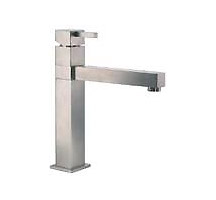 Taps
We recolour stainless steel:
Bath taps and mixers
Shower heads
Kitchen taps and mixers
Accessories and outlets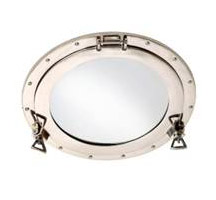 Marine Fittings
We supply and recolour stainless steel:
Deck hardware
Hatches
Balustrades and handrails