Machine capacities for colouring stainless steel
Our colouring machines come in three different sizes which enables us to maximise machine capacities which vary depending on the types of products that need be coloured.
Versatile product handling
In addition to colouring products and sheets we can manufacture to your specifications all types of products from profiles, custom formed sheets and laser cutting to staircases, furniture and display units.
Fabricated product and small-medium products PVD machine.
These machines are typically used to colour, small furniture pieces, door handles, spider brackets and retail displays/racks.
Long item and profile PVD colouring machine
Colouring objects of up to 4 metres in lengths, this machine is often used for colouring pre-formed profiles, hand rails, architraves and door frames.
PVD Stainless Steel Sheet Machine
The largest sheet size we can colour is up to 1500mmx6000mm
Sheet thickness 0.3mm – max 3mm
PVD coloured sheets can be folded and laser cut without affecting the colour.
The standard size sheets we supply are:
1220mm x2440mm
1500mm x3000mm
V-grooving machines
We can manufacture folded profiles with our V-cutting machines.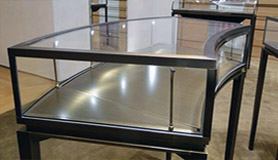 Display case in a variation on Bronze, created as a bespoke colour for the client
Interior products
Our Product machines are used to colour:
Lighting
Small display cases
Chairs
Side tables
Home accessories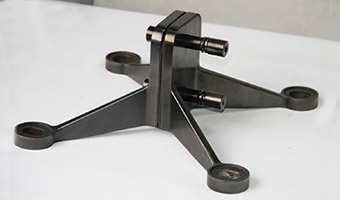 Stainless steel spider bracket shown in PVD coating Black is Black.
Architectural and structural products
Our Product machines are used to colour:
Door handles
Taps
Spiders
Grates
Shower heads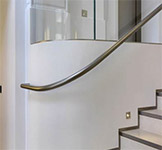 Stainless steel handrail, North House, London
Long items and profiles
The PVD profile colouring machines are used to colour:
Handrails
Prefabricated profiles
Larger furniture items
Display cases
Architectural mesh
Perforated panels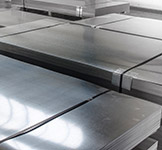 Stainless steel sheet prior to colouring
PVD sheet
We colour sheet material used for the fabrication of:
Cladding and skirtings
Appliances and homewares
Interior fixtures and finishes
PVD Availability and Suitability
PVD coloured stainless steel is available in all colours and finishes as sheet material see sizes.
PVD coloured stainless steel is suitable in all colours and finishes for interior use.
Use filters to check suitability of PVD for profiles and exterior use.
Clear All Filters
Almond Gold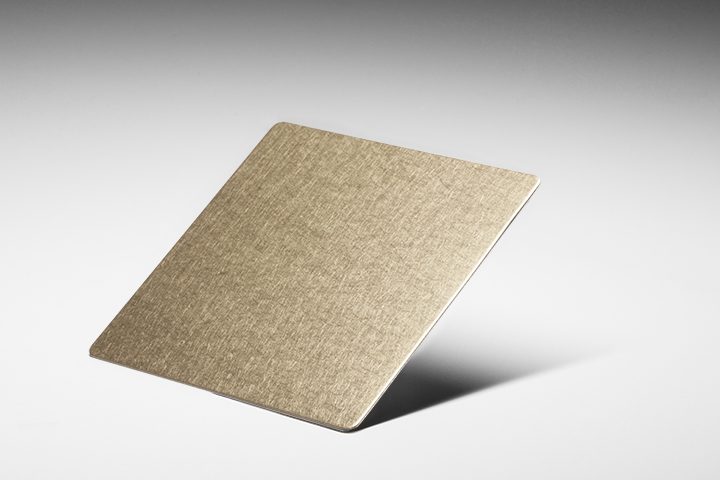 Almond Gold – Vibration
SS-022-VB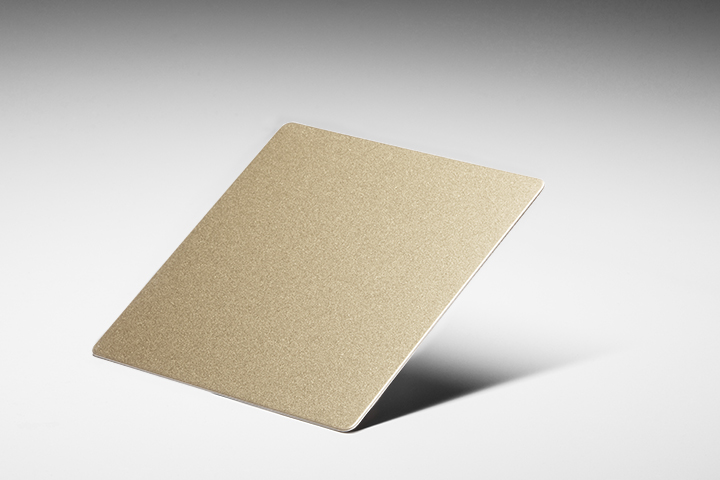 Almond Gold – Sandblasted
SS-022-SB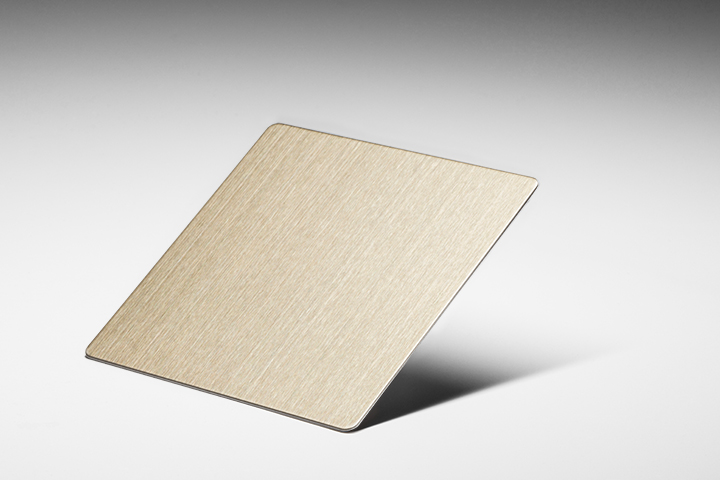 Almond Gold – Hairline
SS-022-HL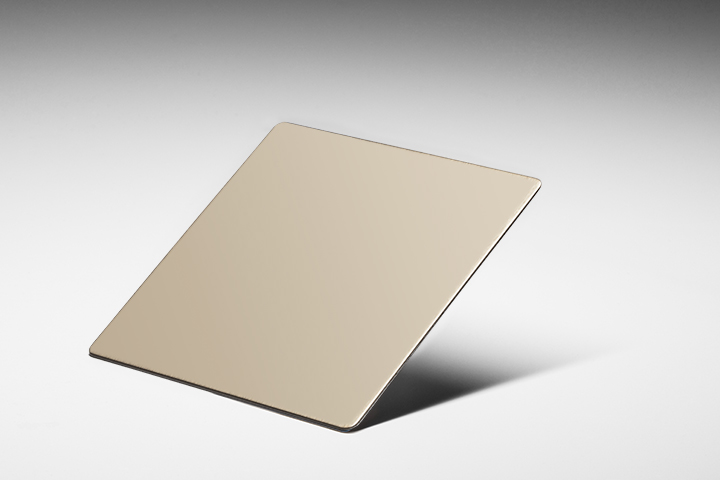 Almond Gold – Mirror
SS-022-08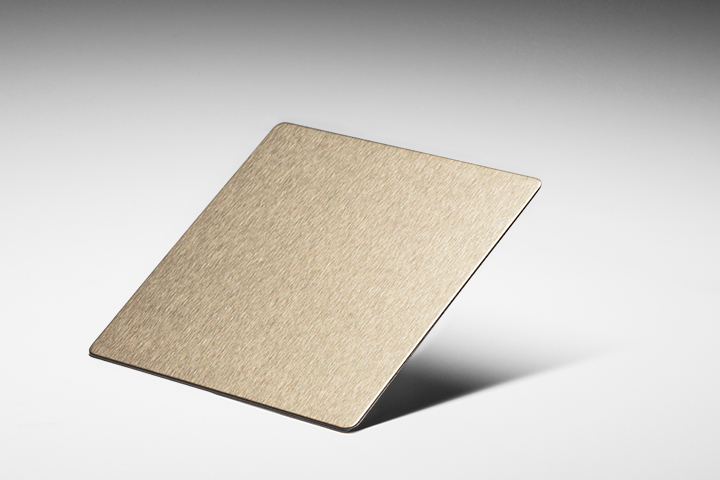 Almond Gold – Brush
SS-022-01
---
Royal Gold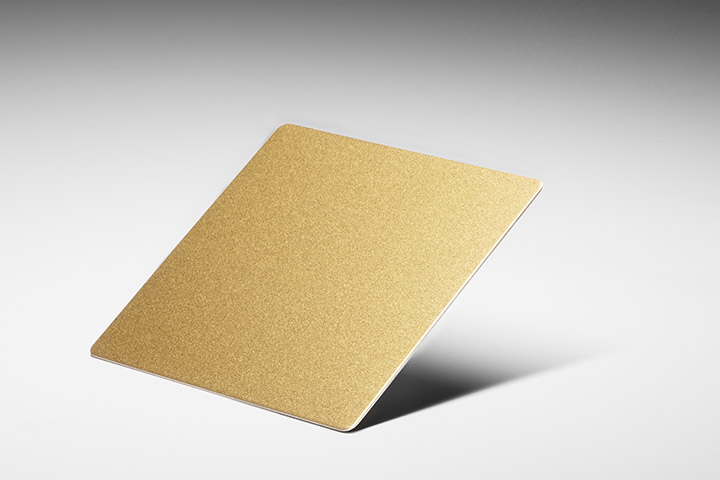 Royal Gold – Sandblasted
SS-006-SB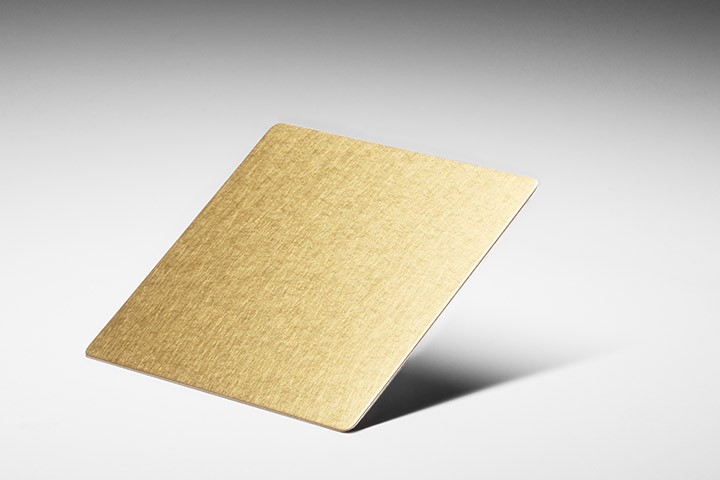 Royal Gold – Vibration
SS-006-VB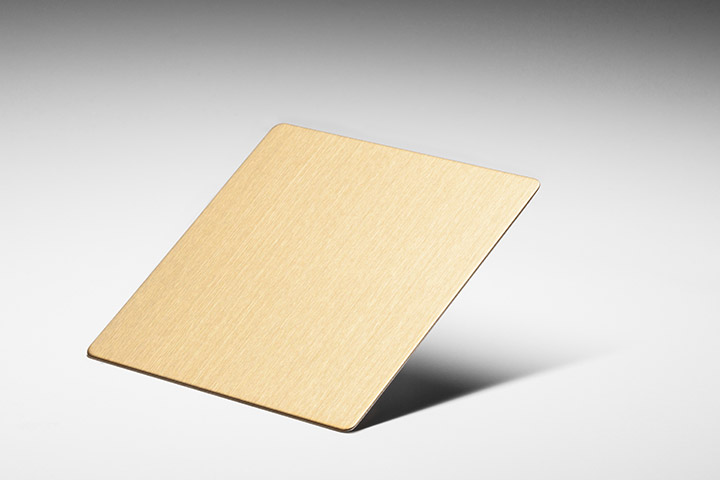 Royal Gold – Hairline
SS-006-HL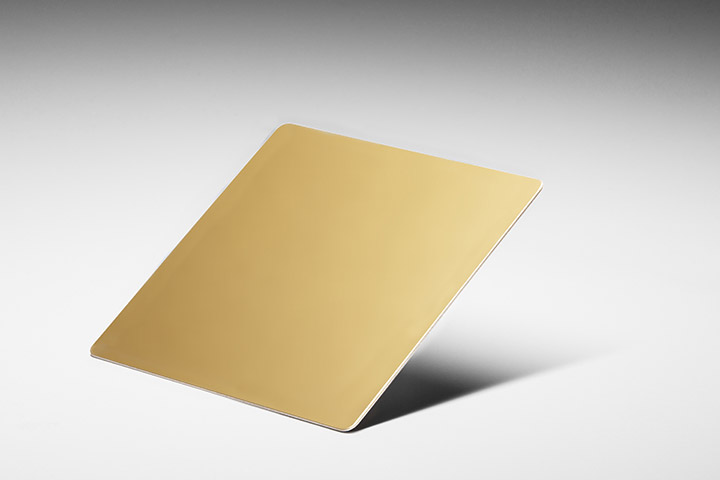 Royal Gold – Mirror
SS-006-08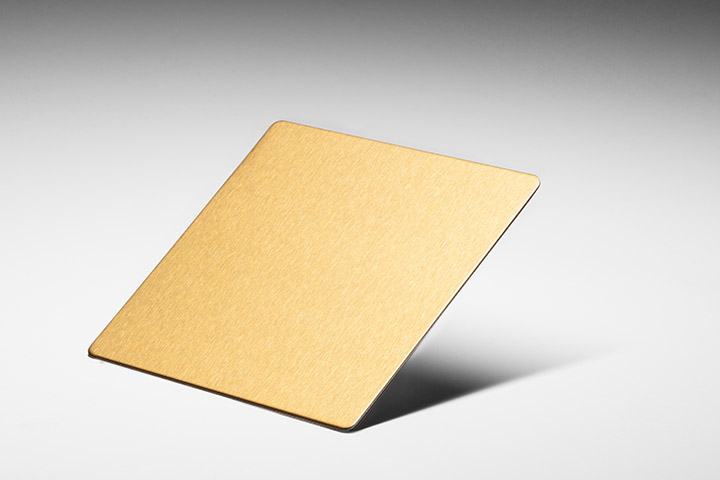 Royal Gold – Brush
SS-006-04
---
Brass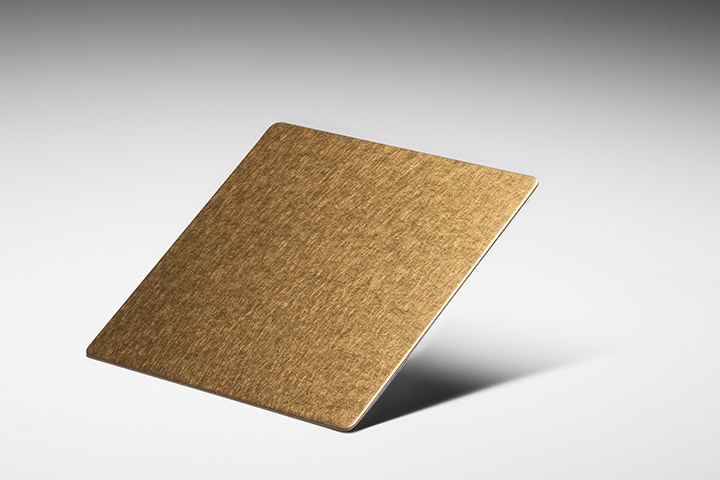 Brass – Vibration
SS-012-VB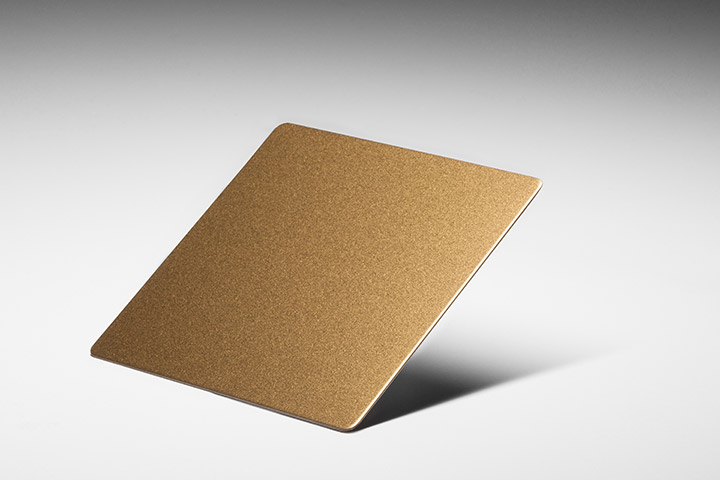 Brass – Sandblasted
SS-012-SB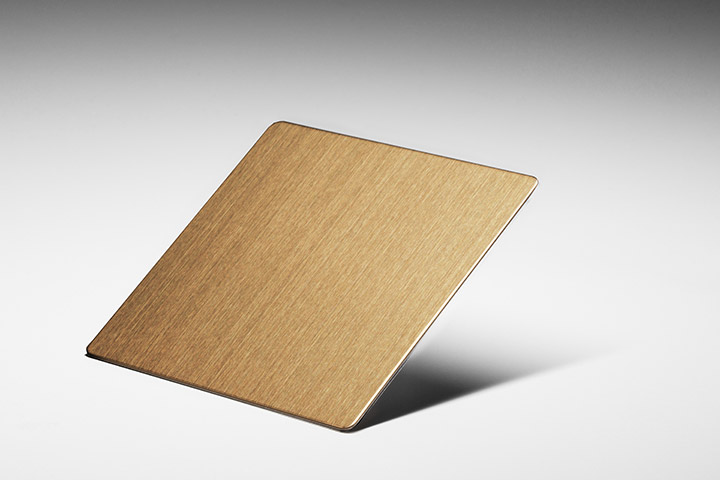 Brass – Hairline
SS-012-HL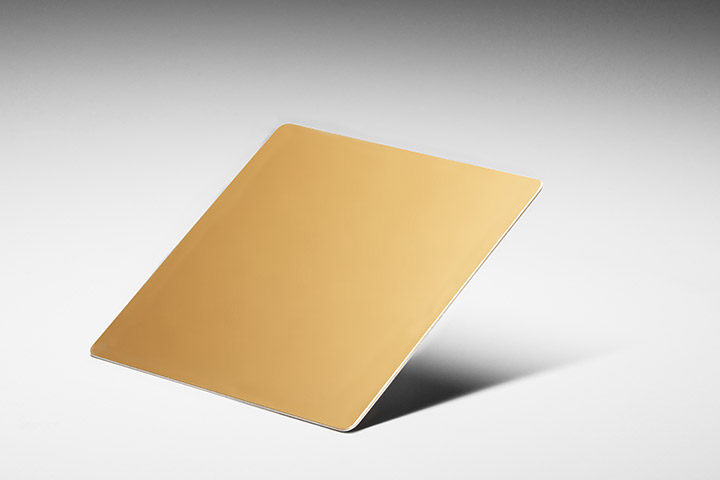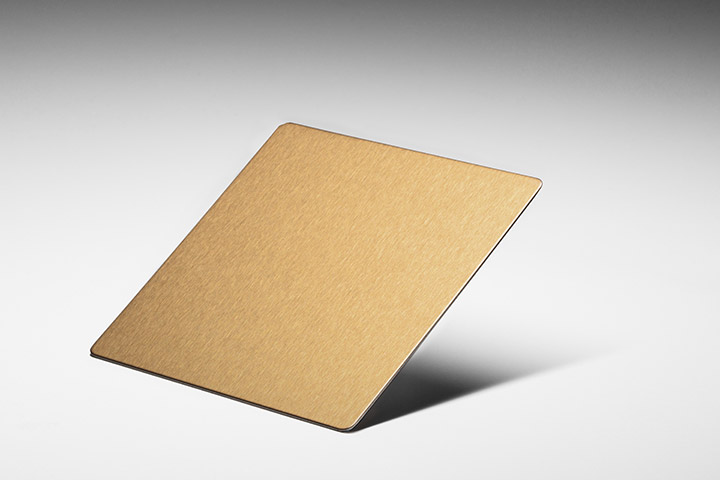 ---
Bronze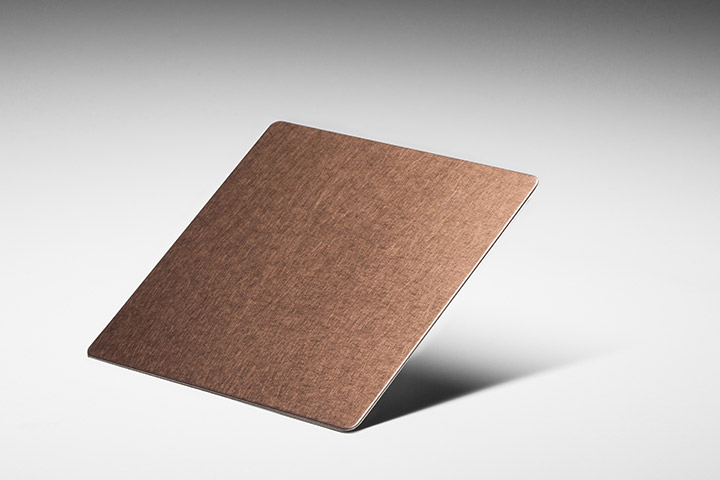 Bronze – Vibration
SS-011-VB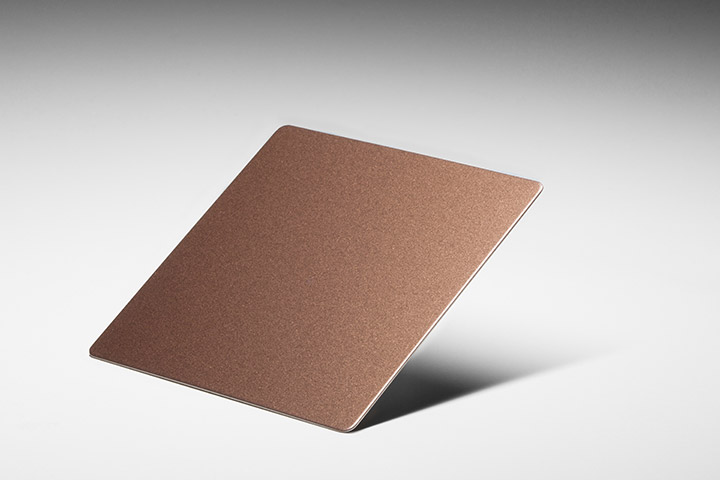 Bronze – Sandblasted
SS-011-SB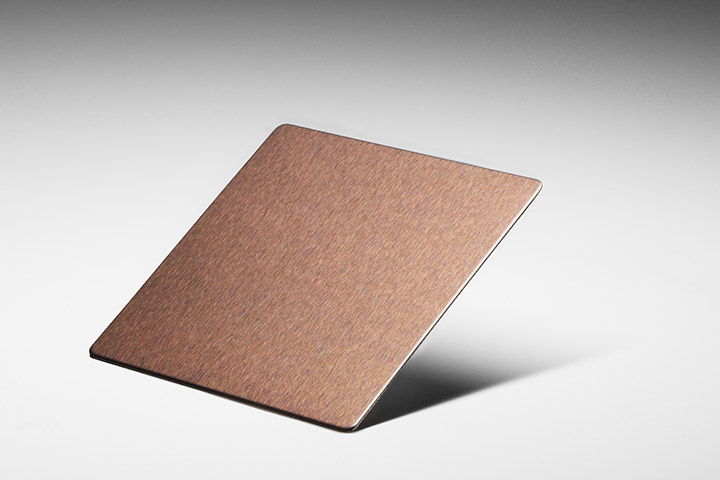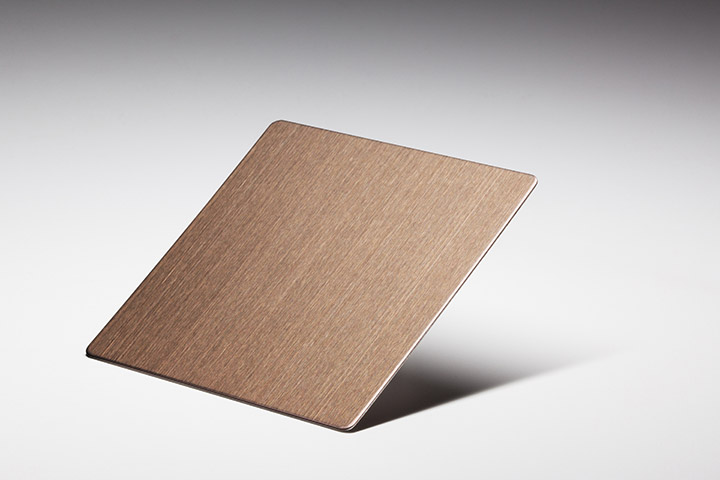 Bronze – Hairline
SS-011-HL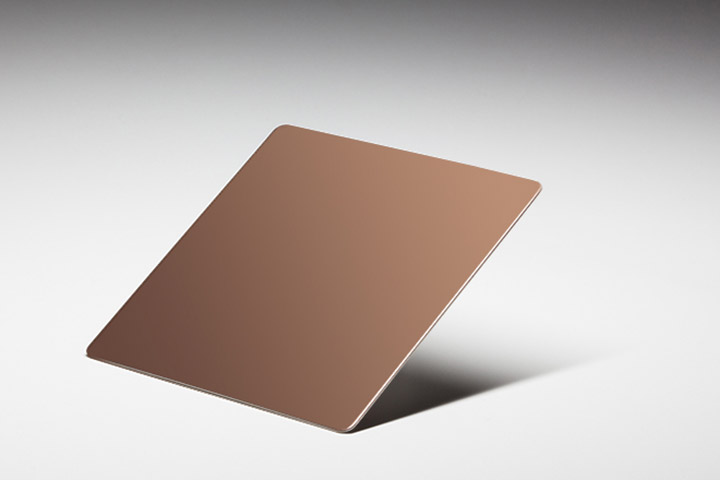 ---
Copper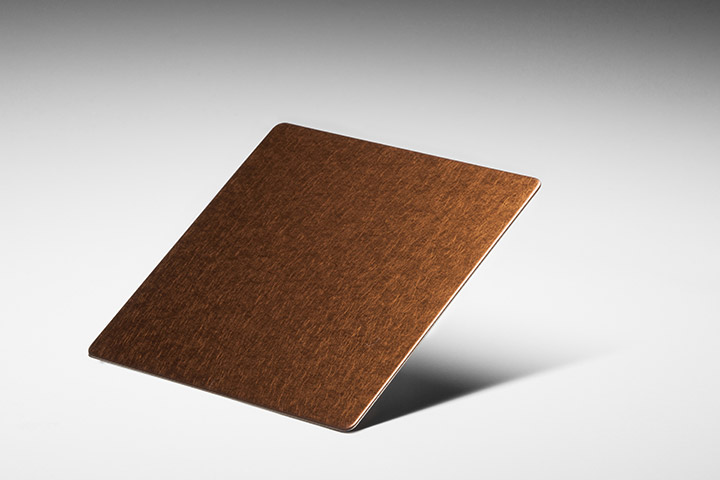 Copper – Vibration
SS-010-VB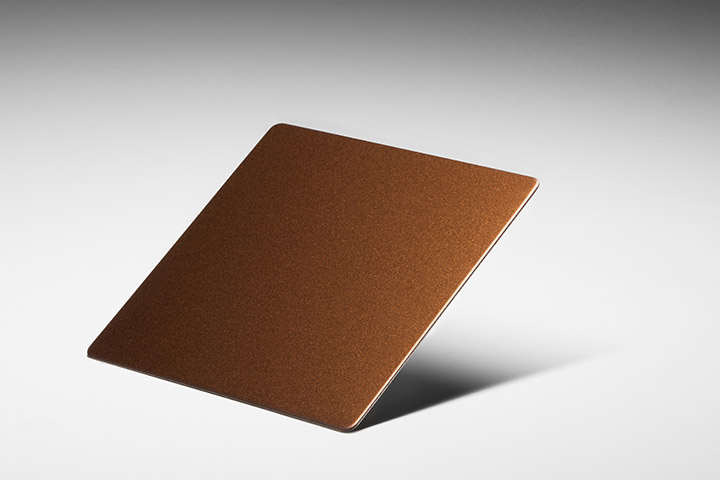 Copper – Sandblasted
SS-010-SB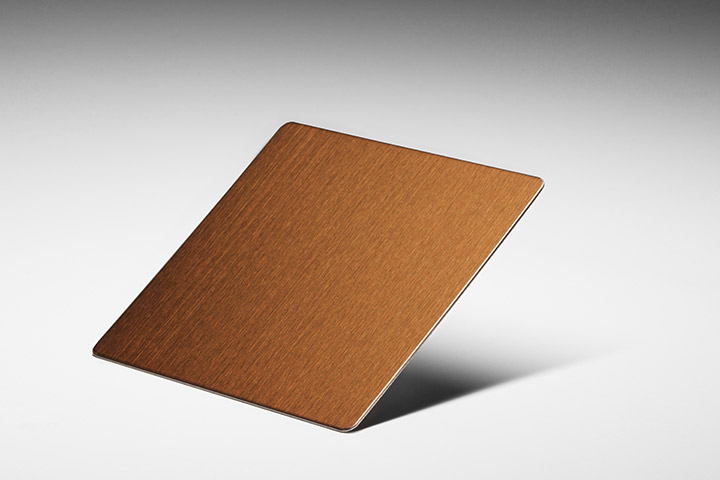 Copper – Hairline
SS-010-HL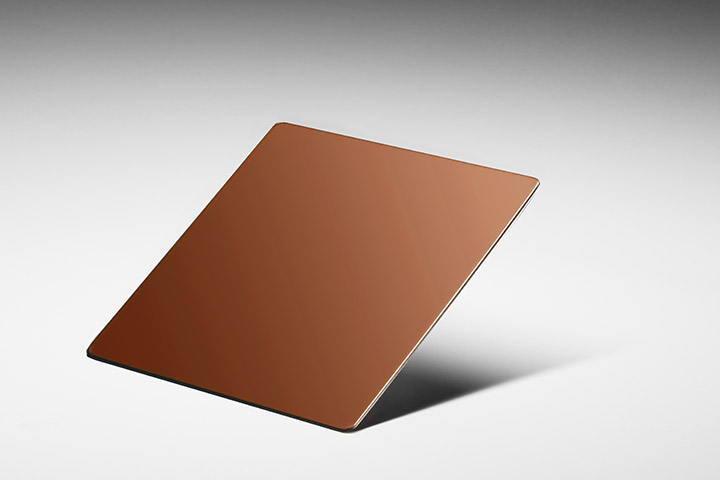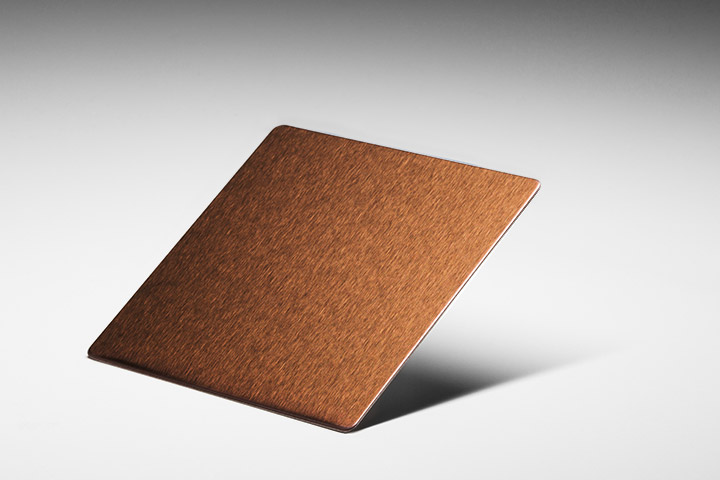 ---
Rose Gold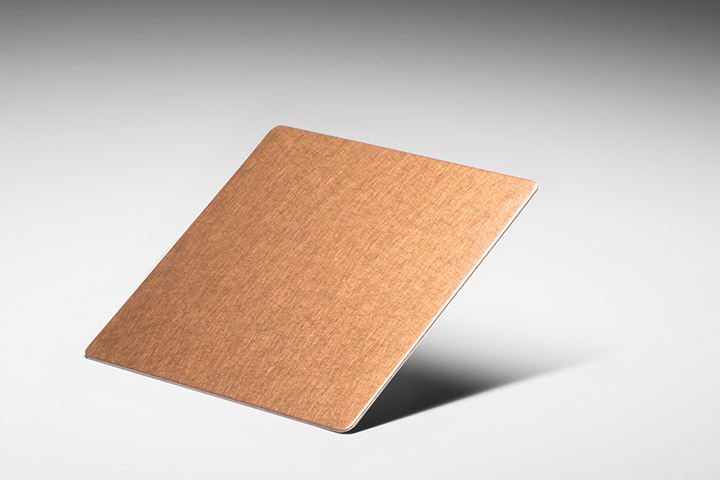 Rose Gold – Vibration
SS-008-VB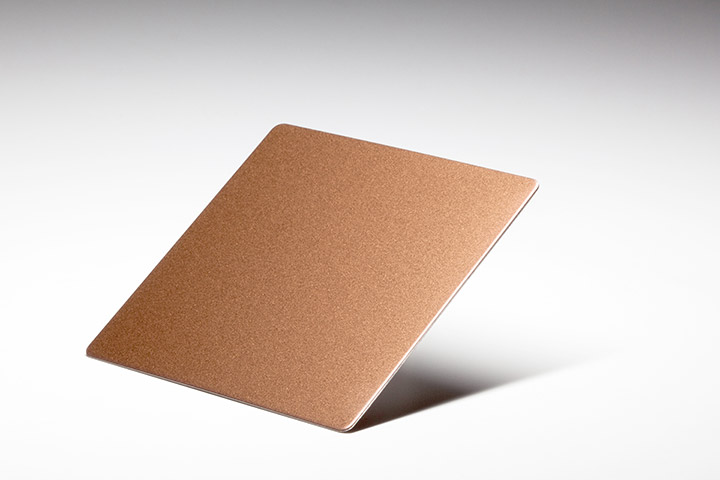 Rose Gold – Sandblasted
SS-008-SB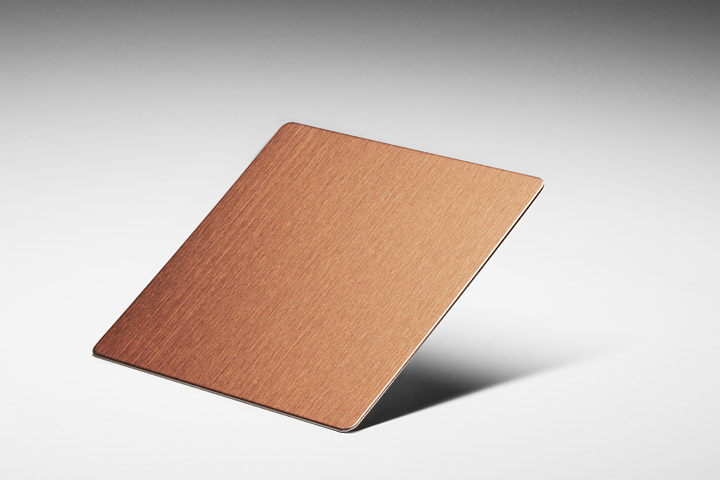 Rose Gold – Hairline
SS-008-HL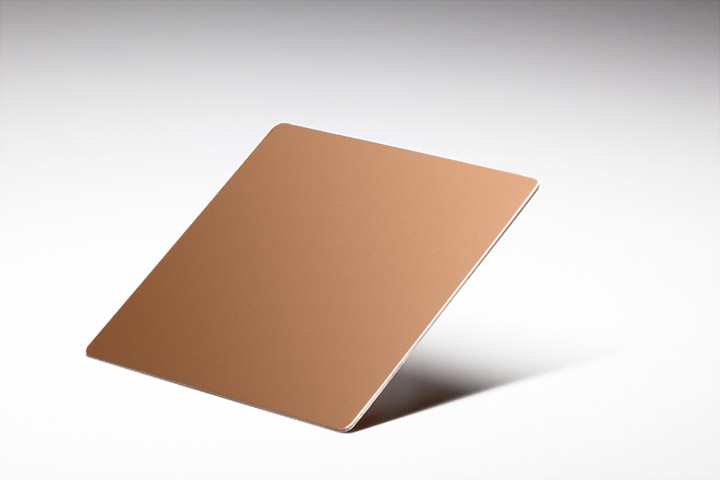 Rose Gold – Mirror
SS-008-08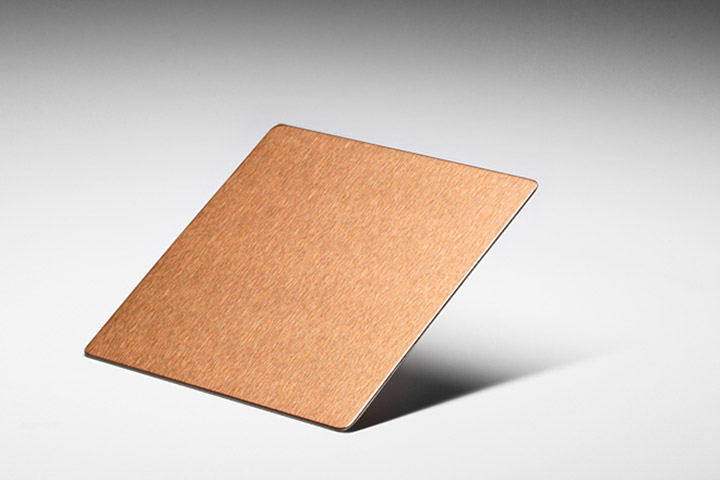 Rose Gold – Brush
SS-008-04
---
Chocolate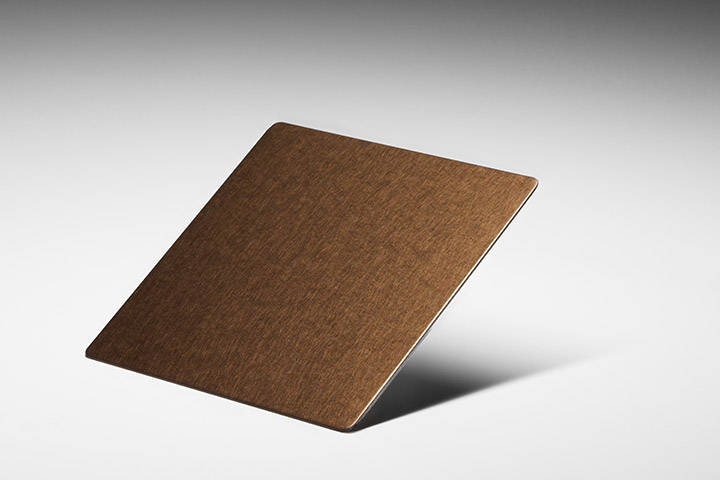 Chocolate – Vibration
SS-007-VB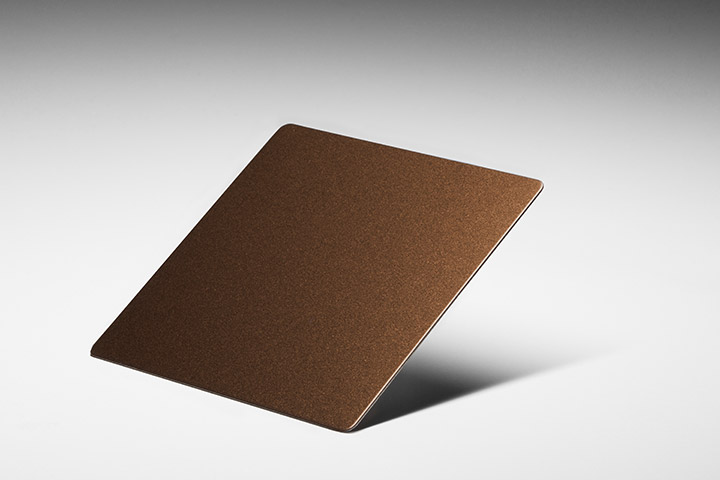 Chocolate – Sandblasted
SS-007-SB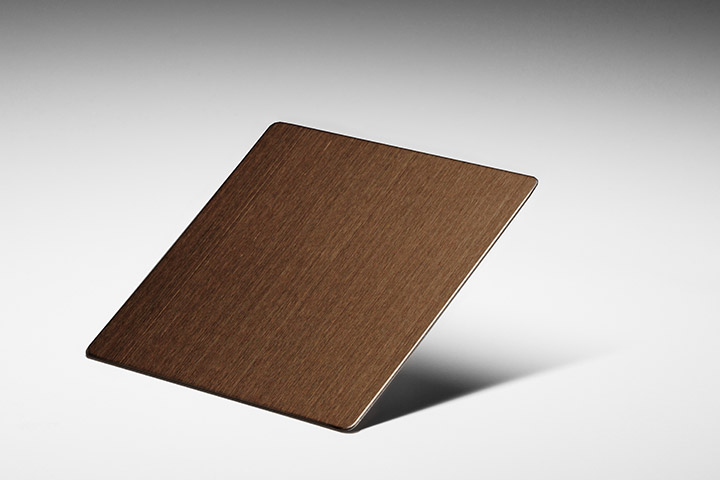 Chocolate – Hairline
SS-007-HL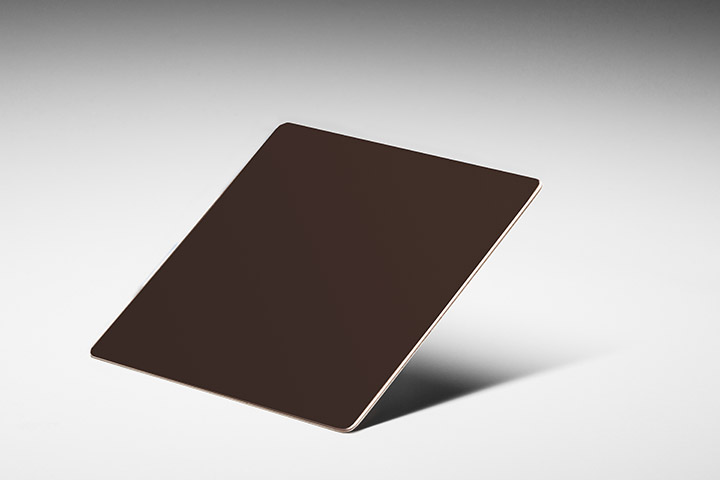 Chocolate – Mirror
SS-007-08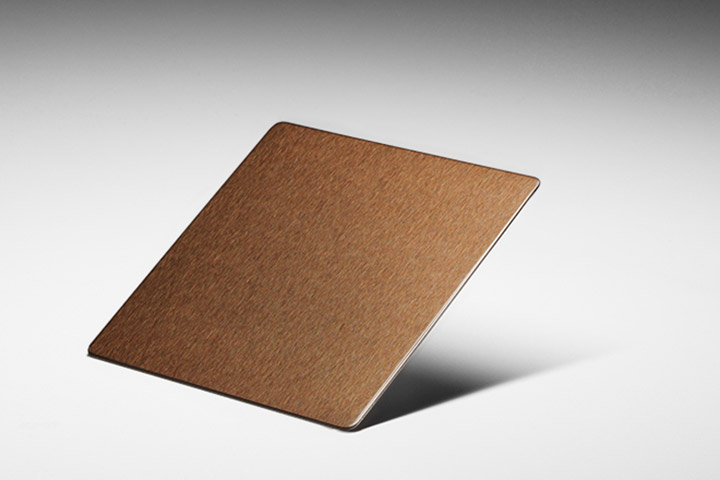 Chocolate – Brush
SS-007-04
---
Vegas Gold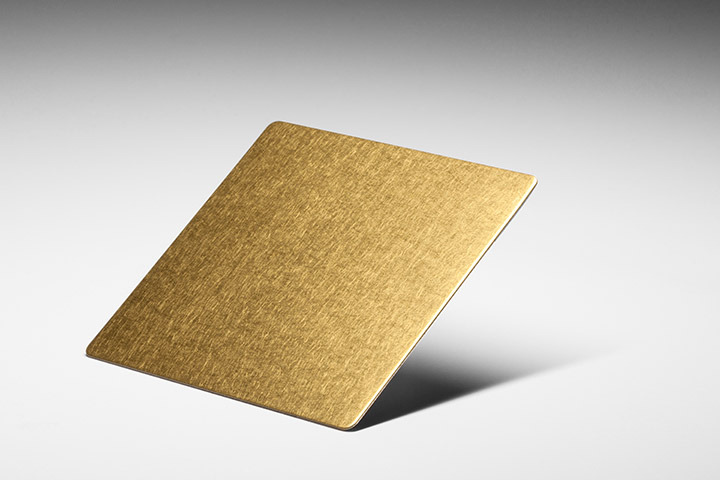 Vegas Gold – Vibration
SS-005-VB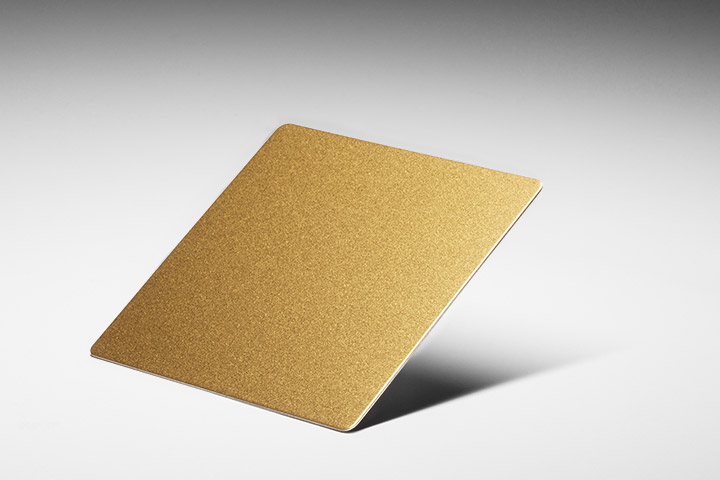 Vegas Gold – Sandblasted
SS-005-SB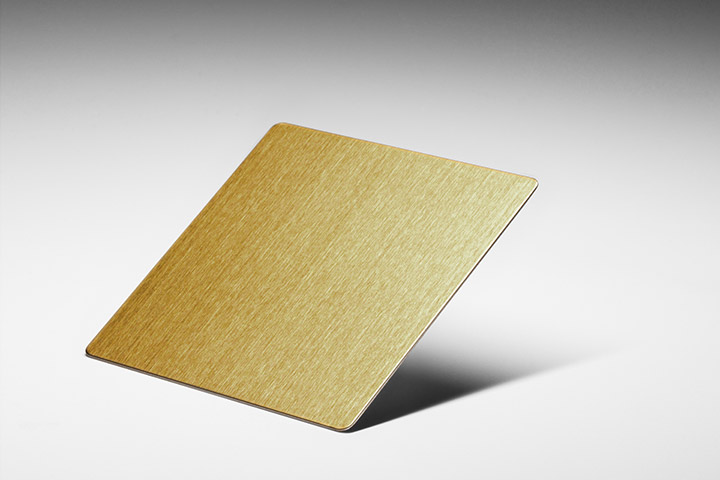 Vegas Gold – Hairline
SS-005-HL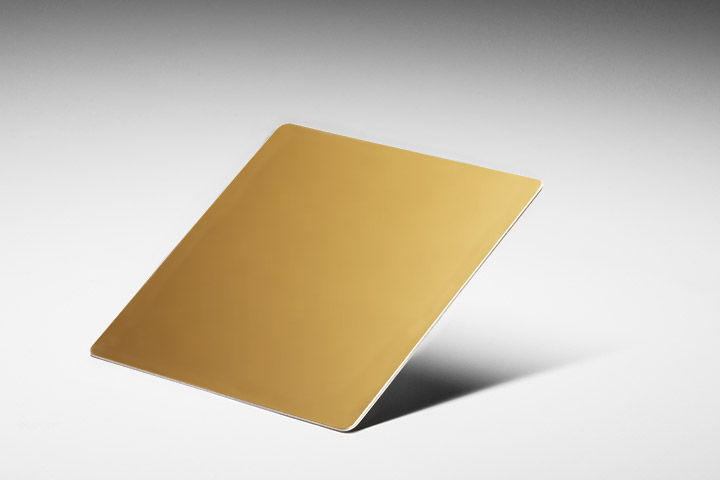 Vegas Gold – Mirror
SS-005-08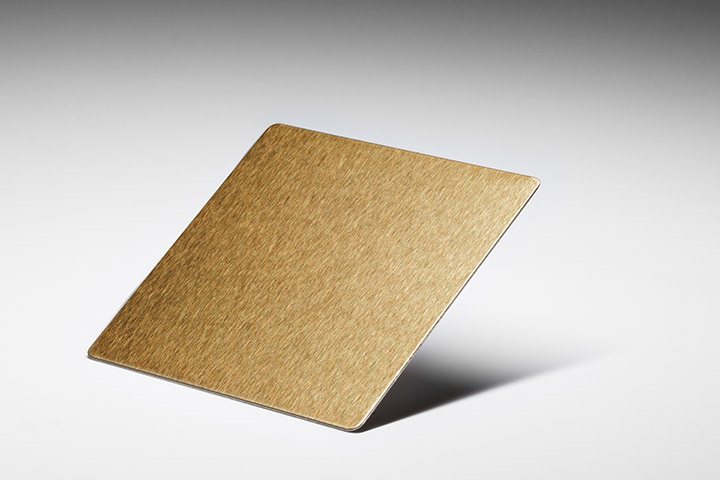 Vegas Gold – Brush
SS-005-04
---
Champagne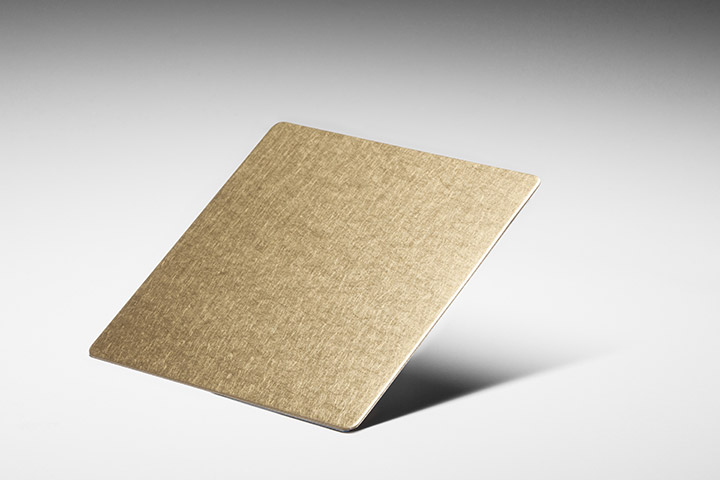 Champagne – Vibration
SS-004-VB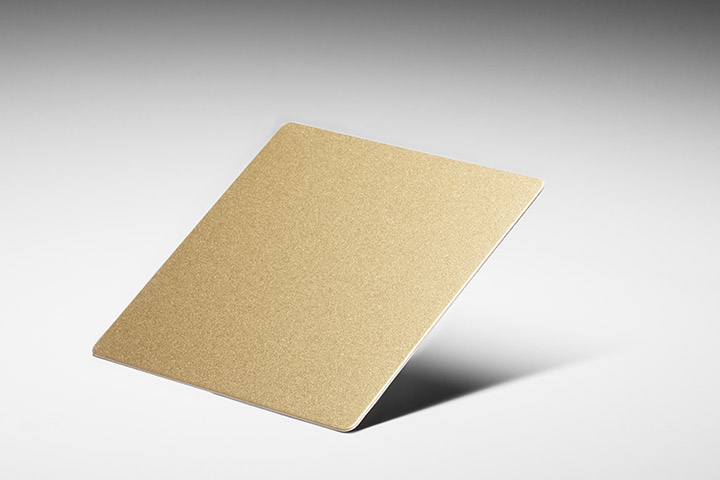 Champagne – Sandblasted
SS-004-SB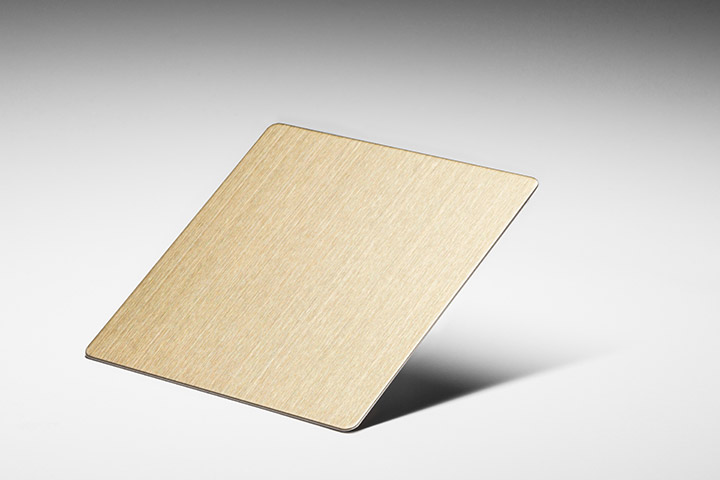 Champagne – Hairline
SS-004-HL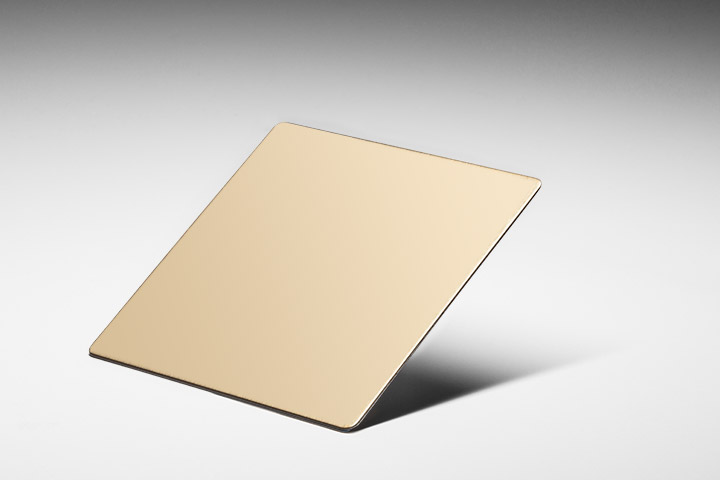 Champagne – Mirror
SS-004-08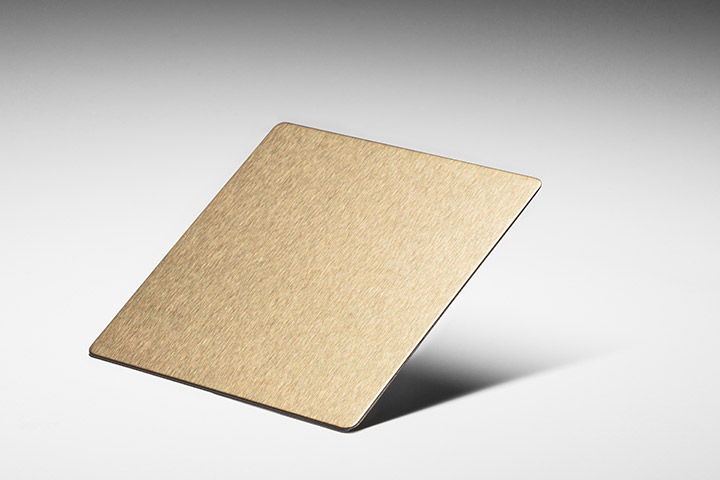 Champagne – Brush
SS-004-04
---
Chrome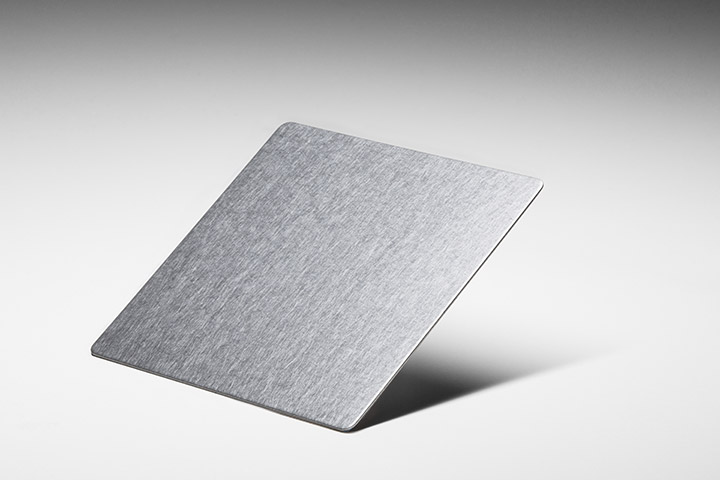 Chrome – Vibration
SS-003-VB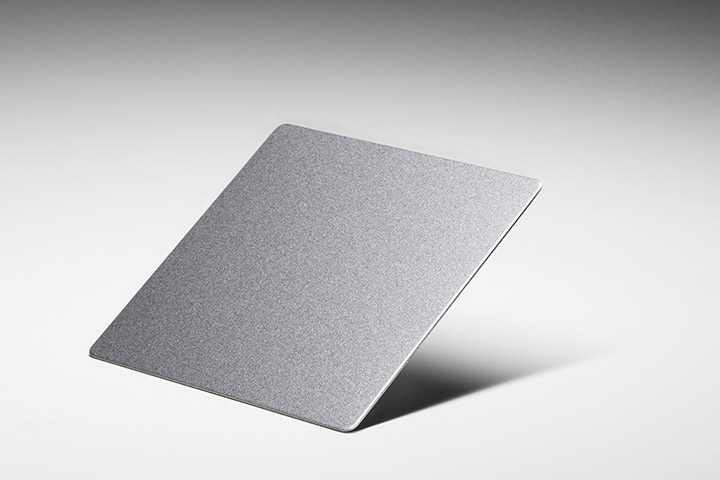 Chrome – Sandblasted
SS-003-SB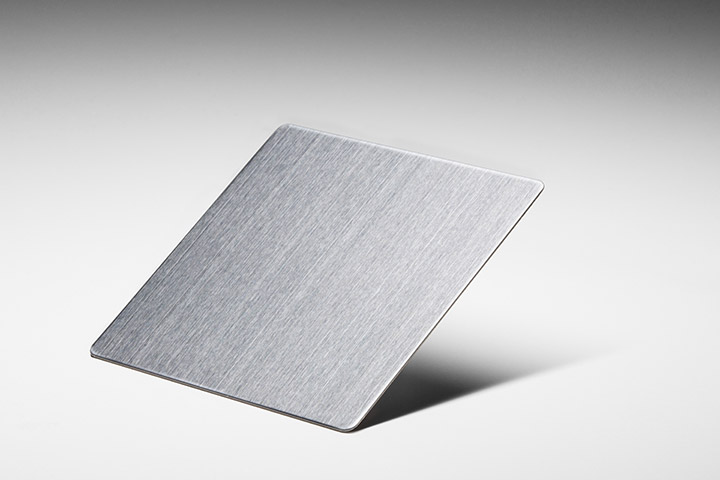 Chrome – Hairline
SS-003-HL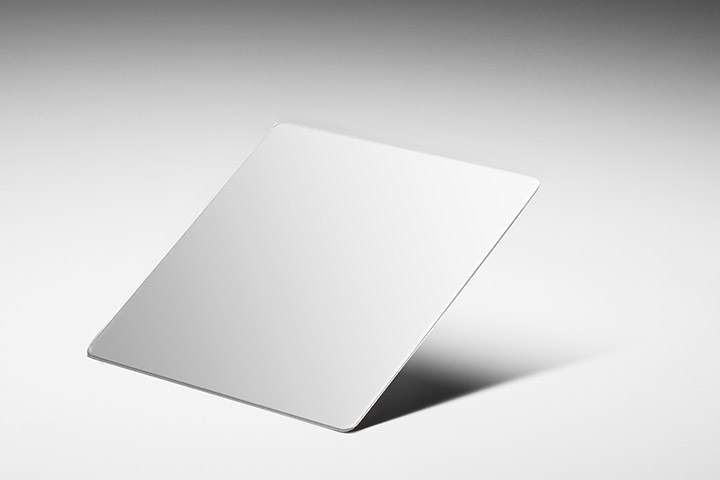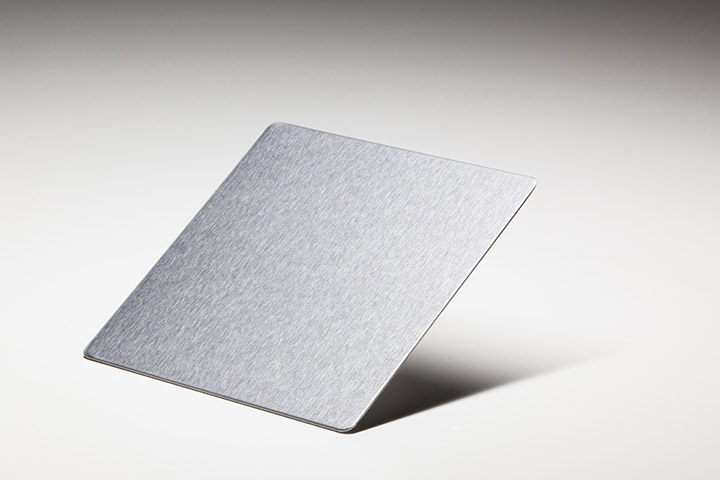 ---
Gun Metal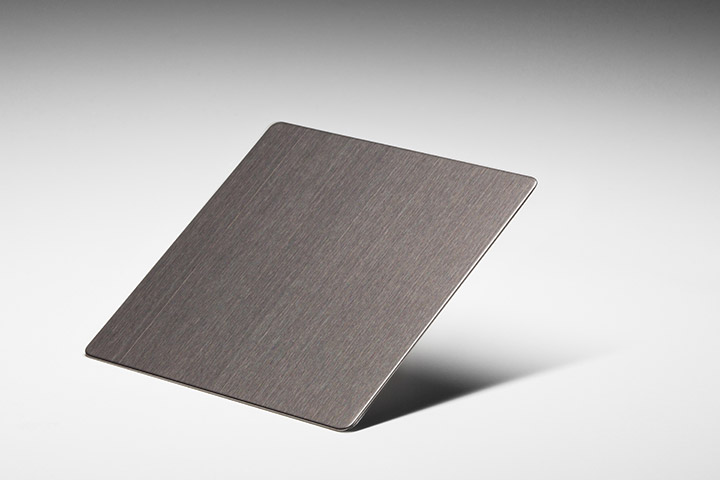 Gun Metal – Hairline
SS-002-HL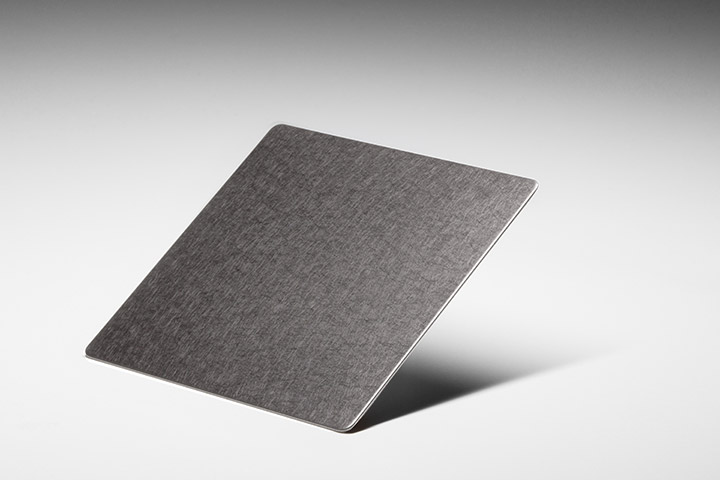 Gun Metal – Vibration
SS-002-VB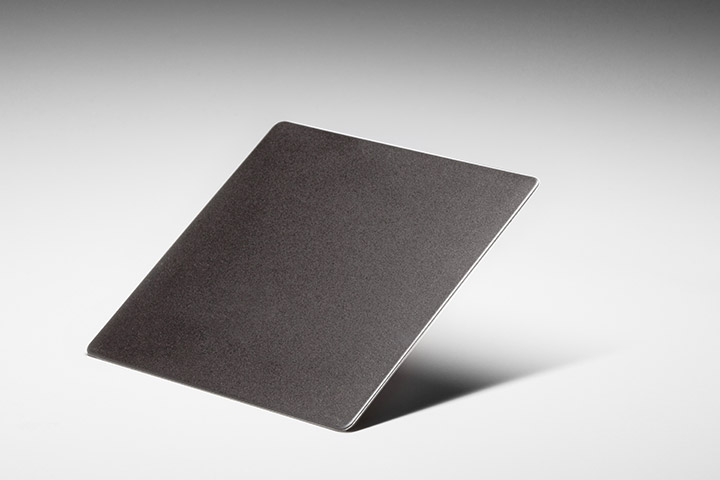 Gun Metal – Sandblasted
SS-002-SB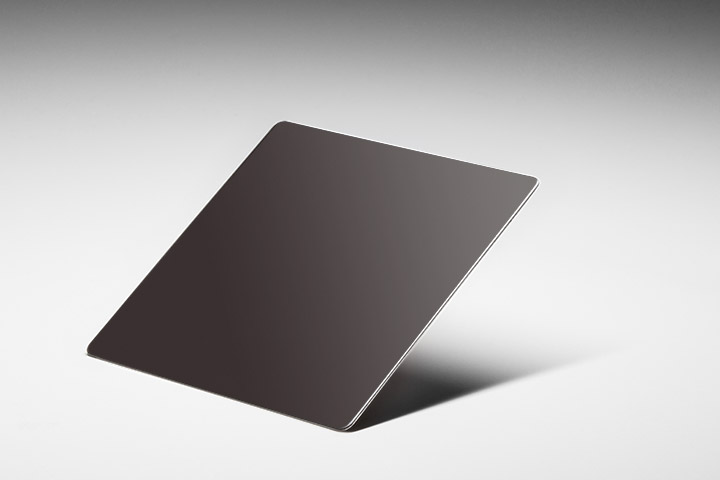 Gun Metal – Mirror
SS-002-08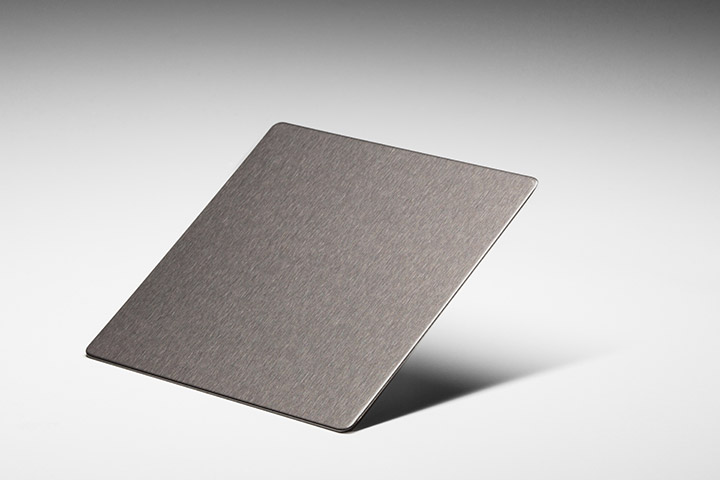 Gun Metal – Brush
SS-002-04