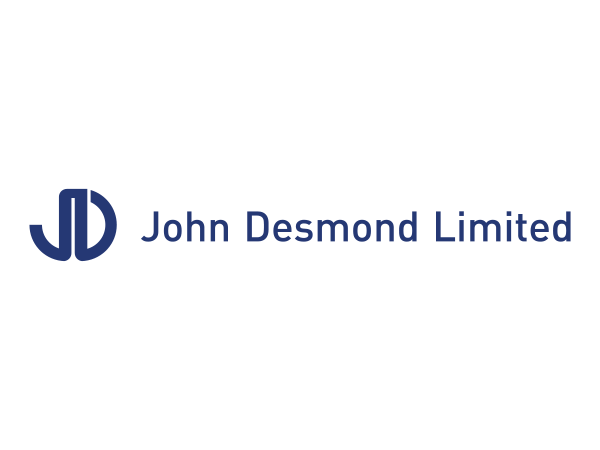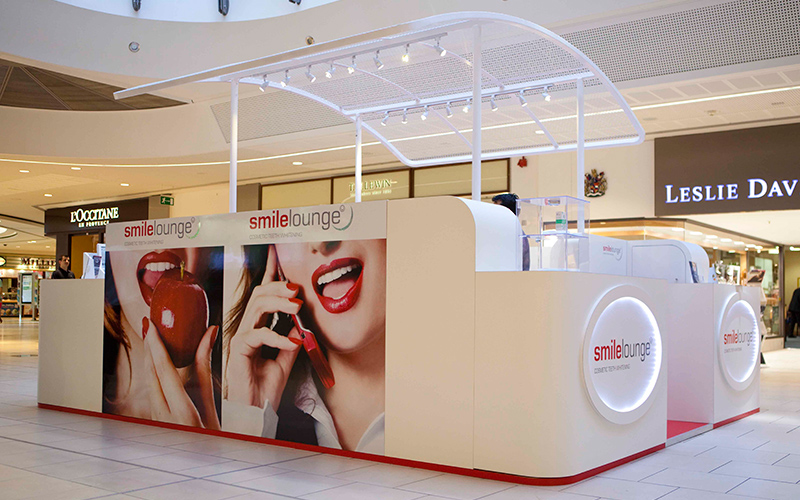 Interpreting the designer's concept
Renowned designer Ben Rousseau was asked to design a teeth whitening kiosk for Smile Lounge to be installed at Lakeside shopping centre. The challenge was that it had to be slick and stylish and also be a design that could easily be installed overnight.
Additionally, the kiosk would be visible from above. Some privacy for clients was essential however to close off the kiosk with a solid roof would diminish its appeal and reduce the presence of its "shopwindow".
Ben chose to work with John Desmond Ltd to create a solution to the design problem. Ben says " John Desmond have an expertise that helps get the design right at the beginning. This means that the concept that we put forward has been discussed thoroughly with John Desmond's design team and that we can be completely confident that what we present as a solution is feasible as a working piece.
---
Canopy fabricated from 30% mesh on a rolled steel frame
Ben, alongside John Desmond Ltd, designed a canopy that protected the majority of sight from the higher floors looking down but that was not a solid surface, using a 30% mesh on a rolled steel frame. This was to be brought in and fixed first with the stand being installed around it to provide a firm structure. As Ben says "It needed to stay nice and rigged when people walked over the floor, the last thing you would want is a wobbling roof above you"
See mesh used on another John Desmond Ltd project.
Talk to John Desmond Ltd about developing your design concepts.
---
White powder-coated stainless steel canopy
The ideal material to use for strength was stainless steel especially as the lighting was to be suspended from the canopy's structure. Ben specified a white powder coating for the canopy. Ben says "Everything was white, so it looked clinical and professional for a good quality dental outfit to be presenting themselves from"
Talk to John Desmond Ltd about your requirements for canopies.
---
Shop fitting hours
The kiosk was successfully installed during night time hours. Ben says that he chooses to work with John Desmond Ltd. as " I can completely rely on them that things will get done on time as we usually have one window of opportunity to do the install and if everything isn't ready and delivered then, the whole program breaks down. The quality of product is always spot on so I'm comfortable that what turns up will be what was designed and agreed" Following the success of the Lakeside installation four more Smile Lounge kiosks were commissioned.
See another John Desmond project installed during night hours.
Talk to John Desmond Ltd about your requirements for your installations.